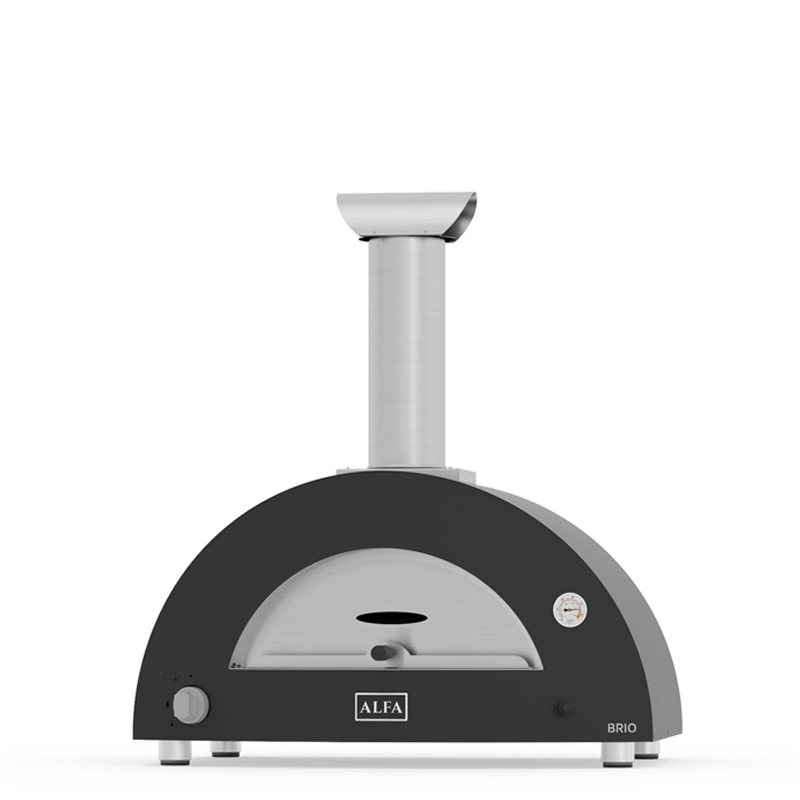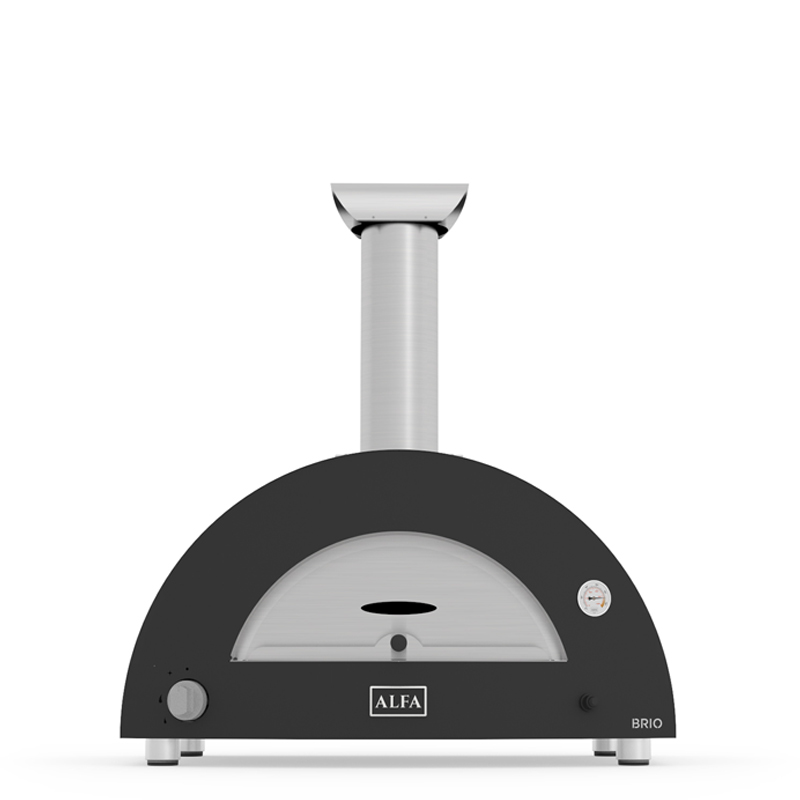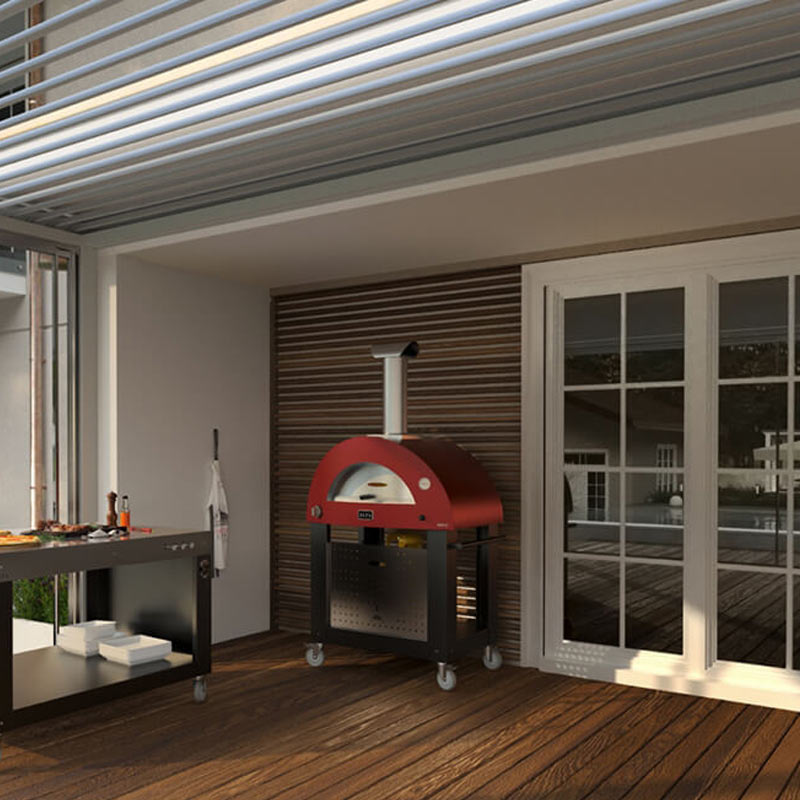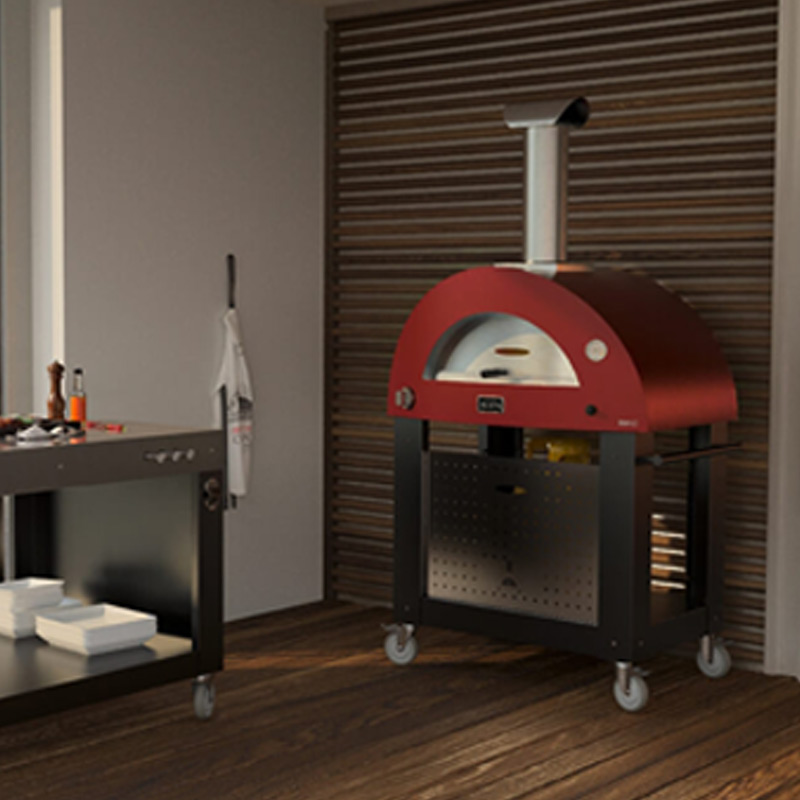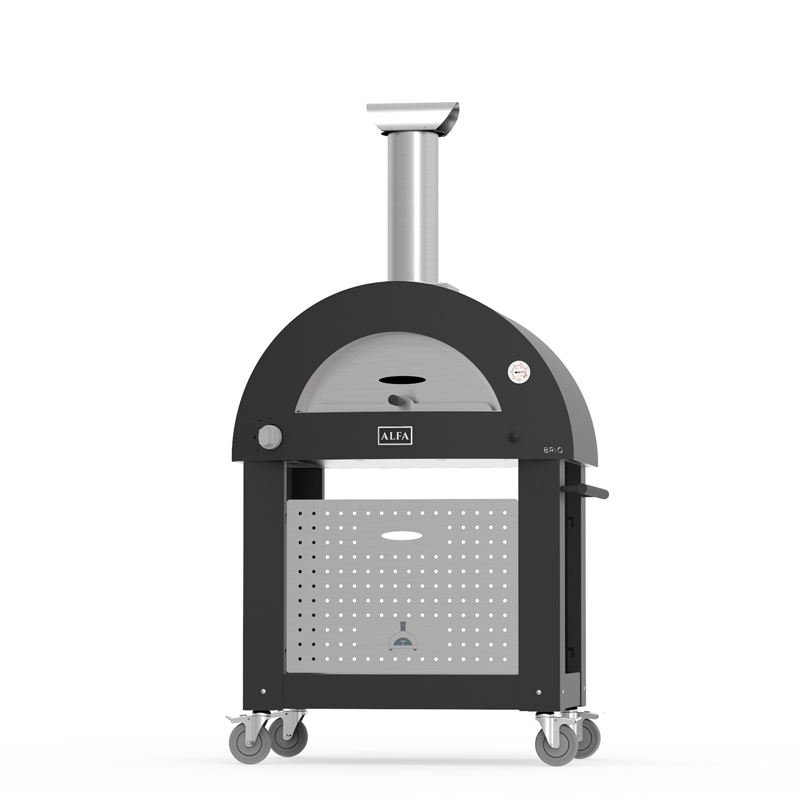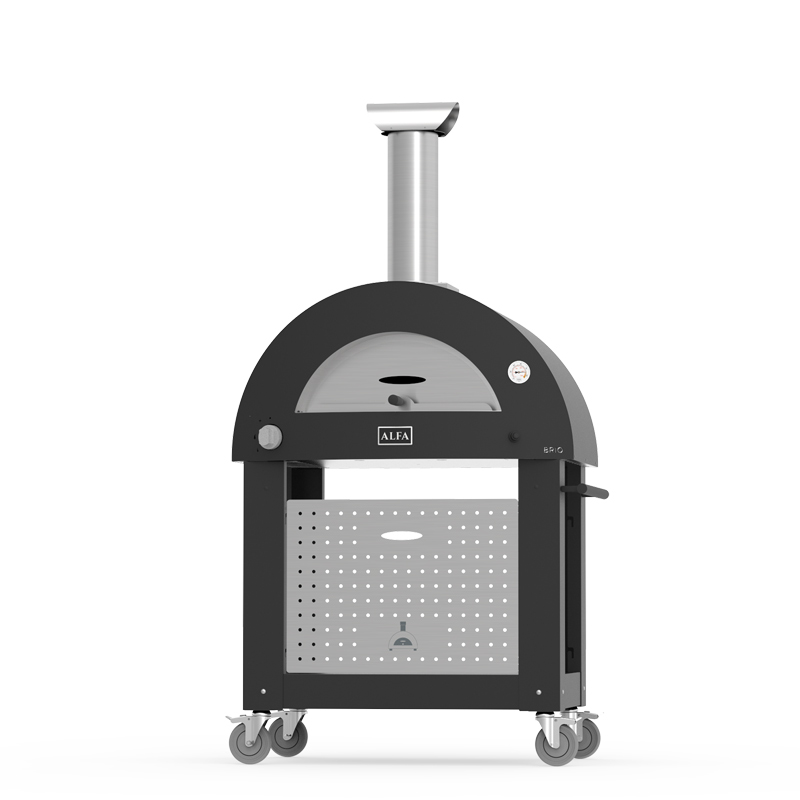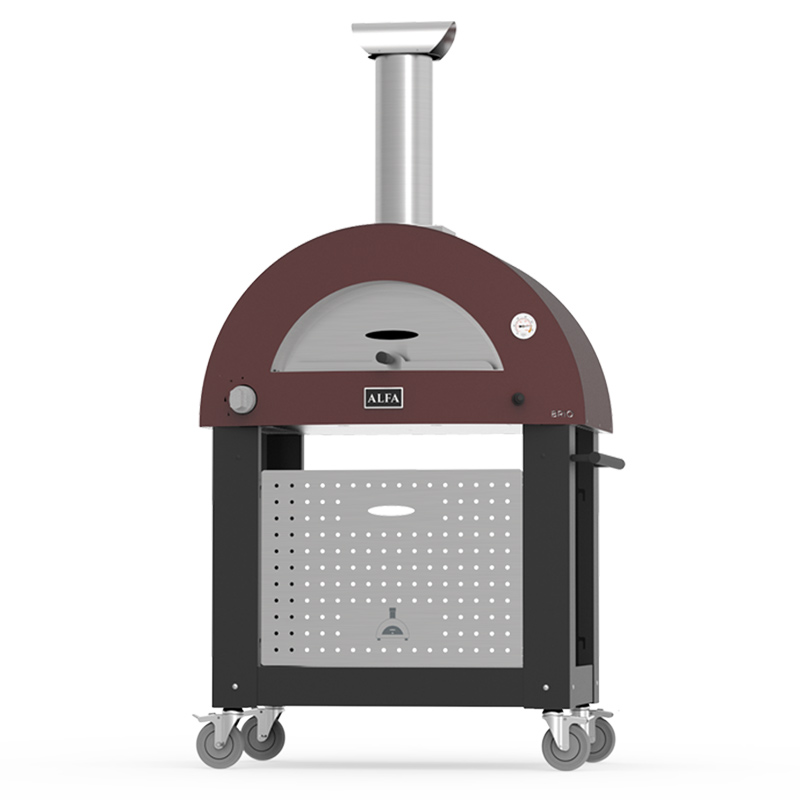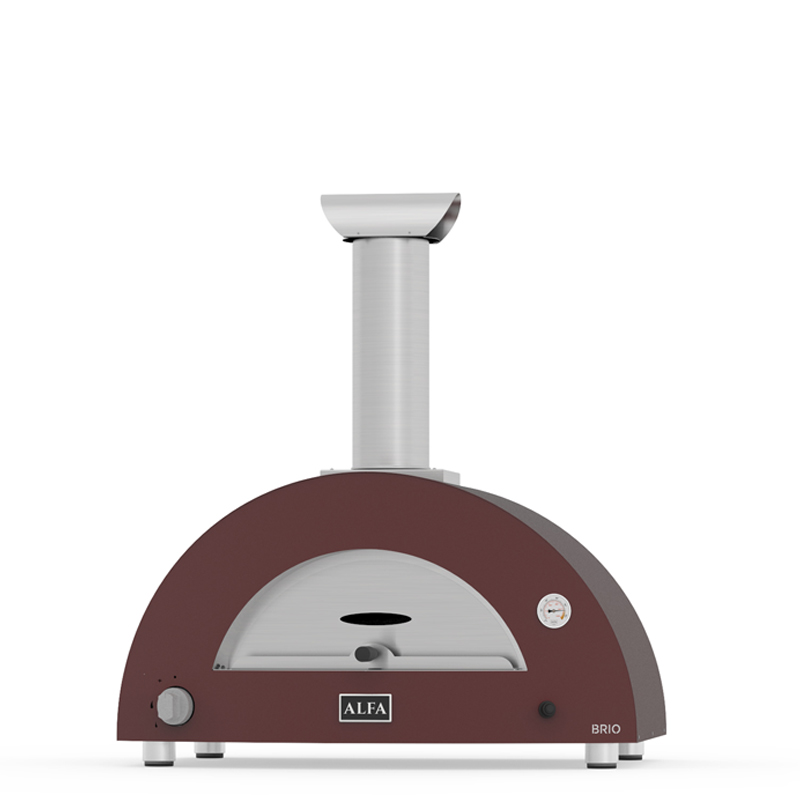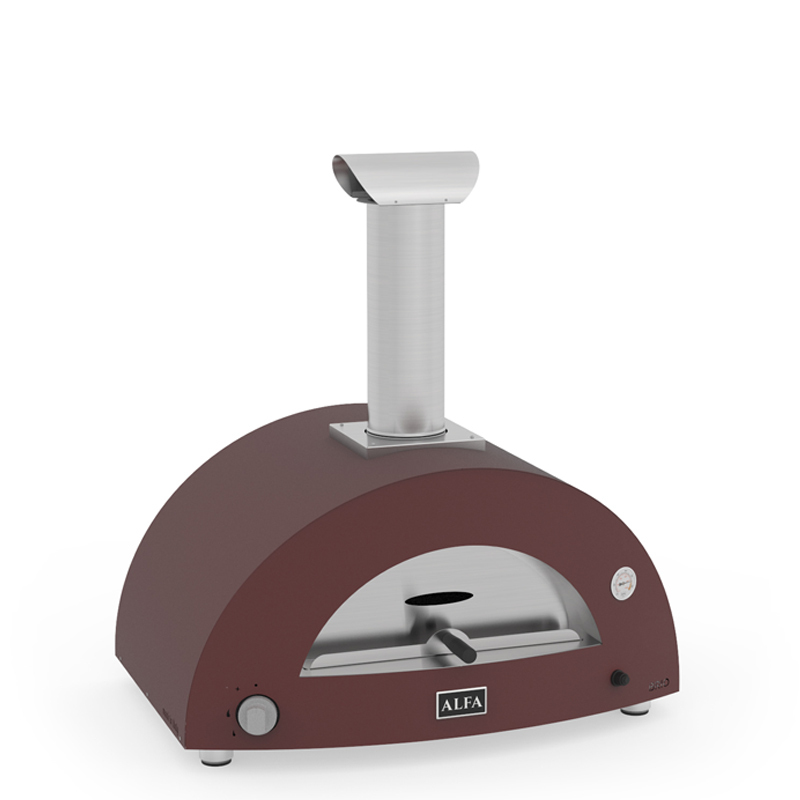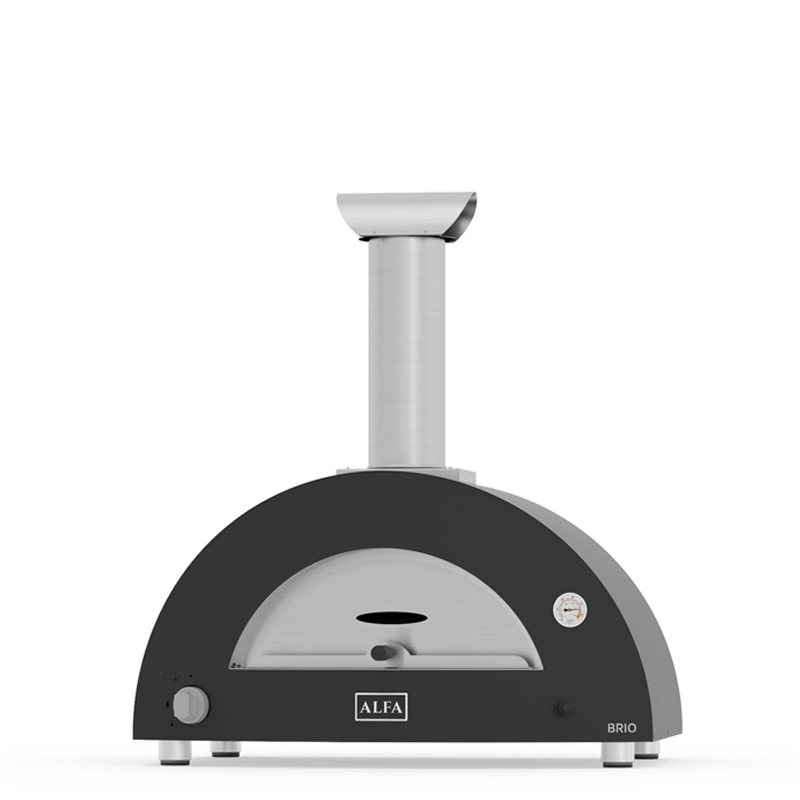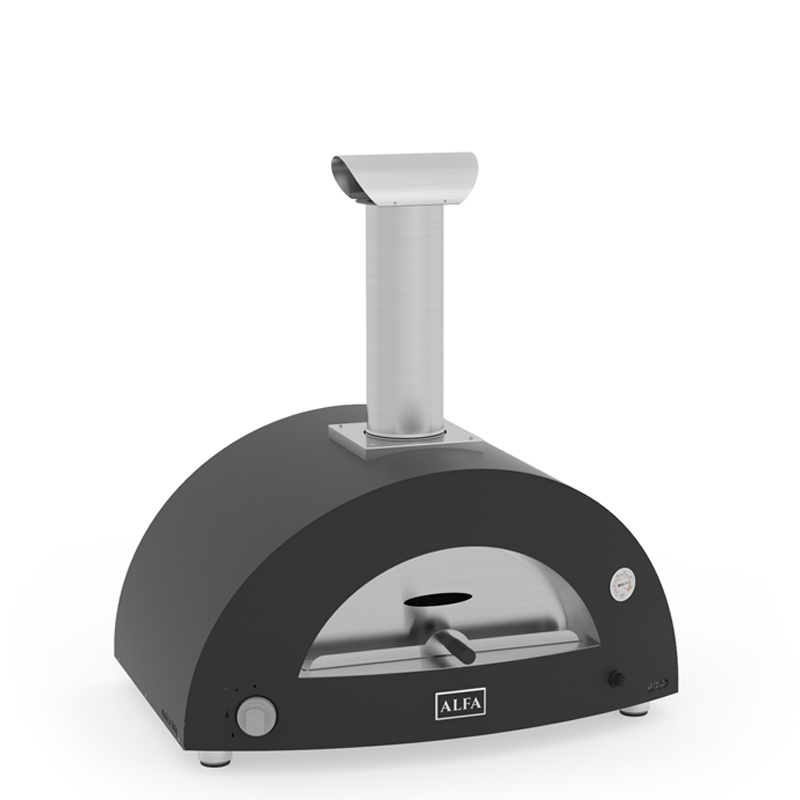 Alfa Forni Brio Gas
£2,915.00 – £3,530.00
The new Alfa Forni's 2-pizza gas-fired oven has arrived. The Brio heats up incredibly quickly, so quick that you can eat your first pizza in only 30 minutes!
Alfa's Research & Development team succeeded in producing an oven capable of retaining as much heat as possible by limiting heat loss.  The cooking chamber's proportions and fluid flows is protected by the Alfa Flue System™ patent. The heat is trapped for a long time inside the Alfa high-density fire bricks so that they reach the optimal temperature for an even cooking.
Choose how to set up your kitchen nook with an Alfa oven: the Brio comes in the top version so that you can place it on an existing surface in the garden, or you can mount it on its dedicated base or on the Alfa multifunction table
Colours: Red, Sliver Black
Available in the Top or Top + table version.
FEATURES:
Pizza capacity: 4 small or 2 large

Heating time: 30-40 minutes

Recommended fuel: LP – Liquid Propane, NG – Natural Gas

Heat Capacity: 90,000 BTU/hr

Max oven temperature: 1000 degrees F

Chimney dimensions: 7.0"

Cooking Floor: 31.5"W x 23.6"D

Oven Floor Area: 5.16 ft2

Weight: 312 lbs

2/3 28 cm in diameter
 Fuel: HYBRID – gas and wood  – NOTE THAT YOU NEED THE HYBRID KIT TO USE WOOD-FIRED FUEL
 Maximum temperature: 500° C
 Available in Top version – Top version + table – Top version + base
 Batch of bread: 2/3 kg
The wheeled base comes with a bottom shelf to place the gas bottle on it so as it takes up minimum space in the garden or in the outdoor kitchen.
Really easy to assemble and very handy: put the Brio on it and screw the four feet to the oven base.
DOWNLOAD: Brio Data Sheet >
DOWNLOAD: User Manual >
VIDEOS:
Alfa One Gas
Home-made pizza baked in the ONE gas-fired oven. from Alfa Forni on Vimeo.
| | |
| --- | --- |
| Brand | Alfa Forni |
| Colour | Red, Silver Black |
| Base | With Base, Without Base |