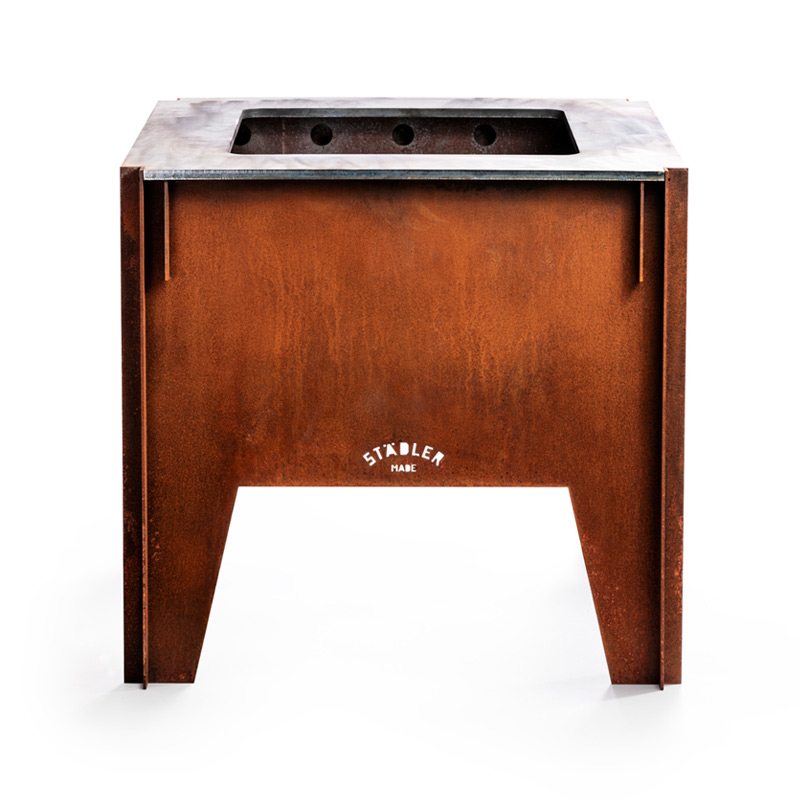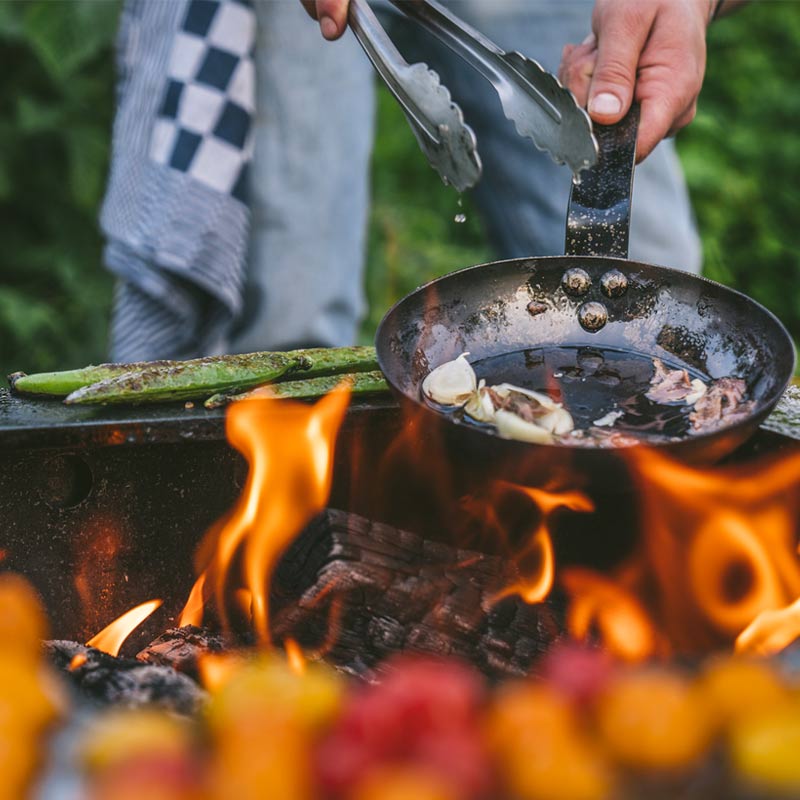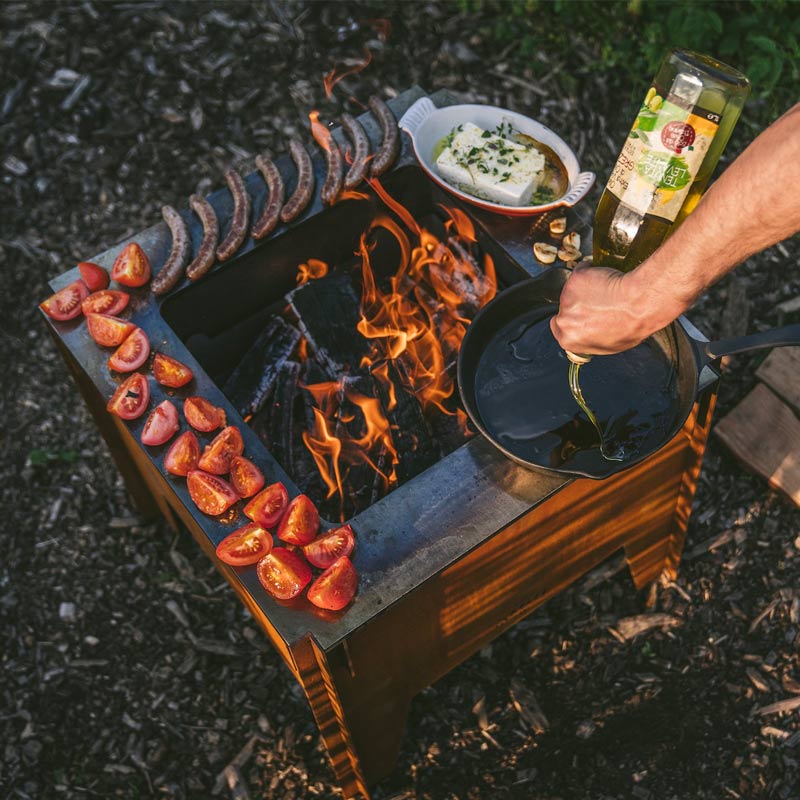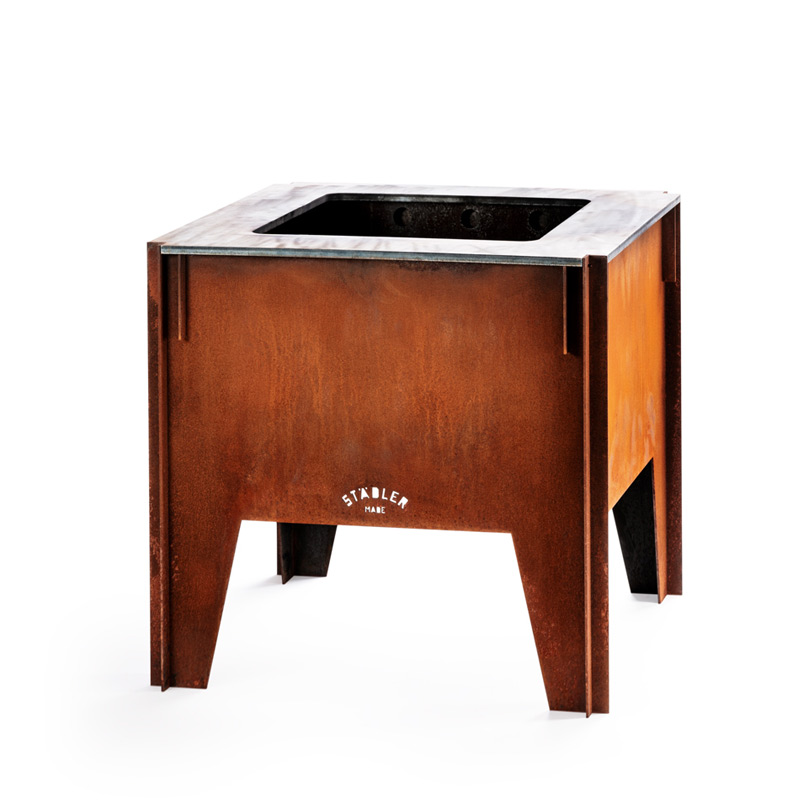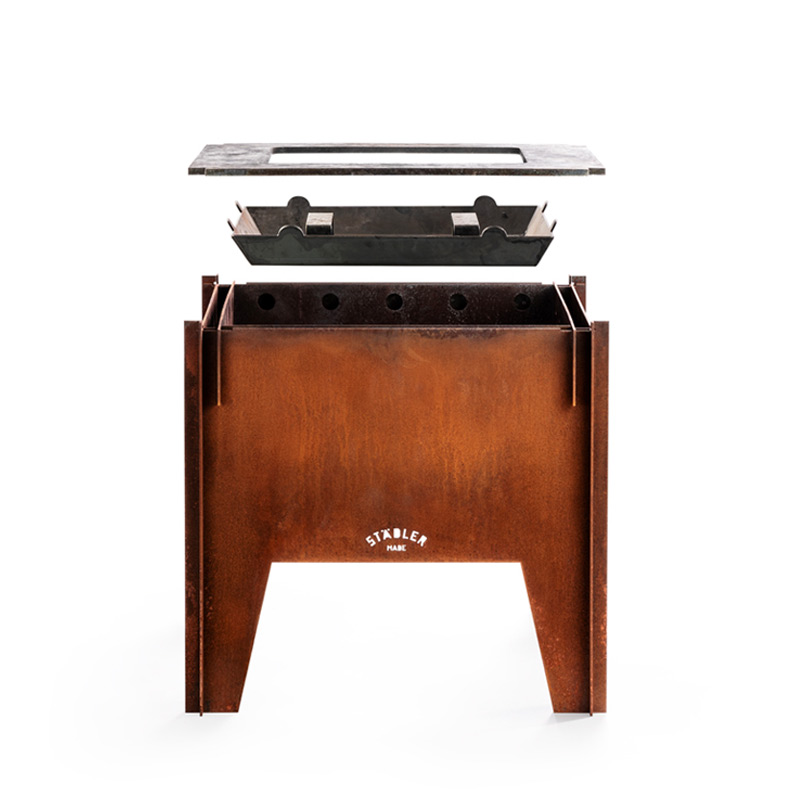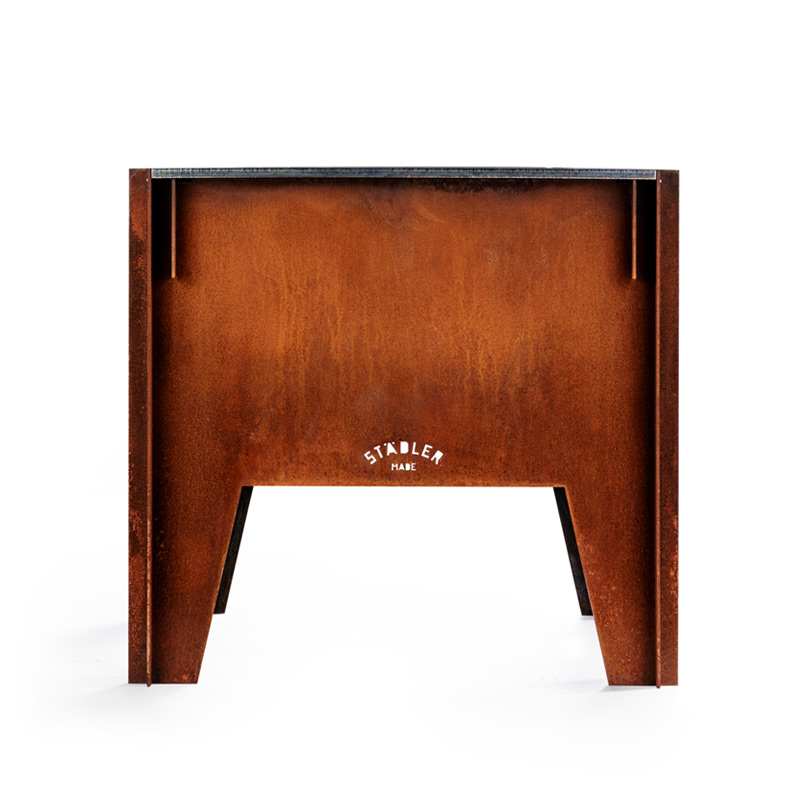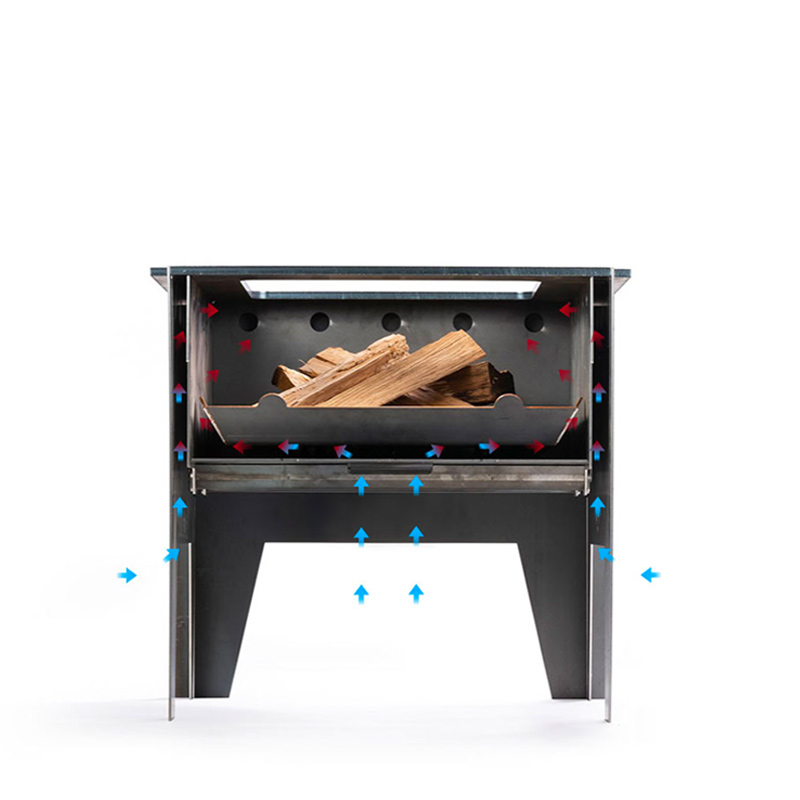 Städler Made FirePit
£599.00
Experience the joy of gathering around a fire with the FirePit, enjoying the warming glow of being together.
Not only does it keep you warm, it's an amazingly versatile outdoor oven. You can go low and slow, grilling delicious fish, veggies, and meat, or stoke up the fire and have a steak ready in minutes
The FirePit features an internal chimney system that sucks in air through the double walls and through the bottom plate. Maximum oxygen input will help your fire burn cleanly and efficiently with minimal smoke.
The FirePit is made out of CORTEN steel sheets and features a carbon steel cooking ring on top.
The Firepit is shipped in separate parts and is easy to assemble. Assembly requires no more than a pair of protective gloves and a flat screwdriver. The design is so simple that anyone can put it together. It has never been easier to cook up amazing wood-fired food yourself.
FIREPIT IN STOCK AND READY FOR IMMEDIATE UK DELIVERY 
What's in the box ?
The FirePit is shipped in a flat-pack containing all the necessary parts. Your brand-new FirePit will also come with step-by-step assembly instructions.
How does it work?
You start by putting some small kindling in the FirePit. Just light it up and add bigger pieces of wood once you have a fire going.
Materials
The FirePit is made entirely from 3mm-thick (0.12in) Corten steel sheets.
Corten is a steel alloy that forms a protective layer of rust on its surface. When you order our Firepit, you will receive it without any rust. As soon as you place the Firepit outside, where it will be subject to different weather conditions, the rusting process will set in. Depending on where you live, the process of turning from blank to rusty steel can take between a few months up to a year.
The steel is meant to rust in order to form a protective coating. In the first phase of the rusting process, some flakes of rust might come loose, but after a while this will stop and the FirePit will get its final look.
The top part is a carbon steel cooking ring where you can grill!!
Dimensions
Size matters
The Firepit is made entirely from 3mm-thick (0.12in) Corten steel sheets. When assembled, the Firepit is L: 55.5cm (21 3/4″) x D: 55.5cm (21 3/4″) x H: 52.5cms (20 1/2"). The ring is 10cms (4″)
The FirePit weighs 60 kg.
| | |
| --- | --- |
| Brand | Delivita |
| Handle size | 90cm, 120cm |