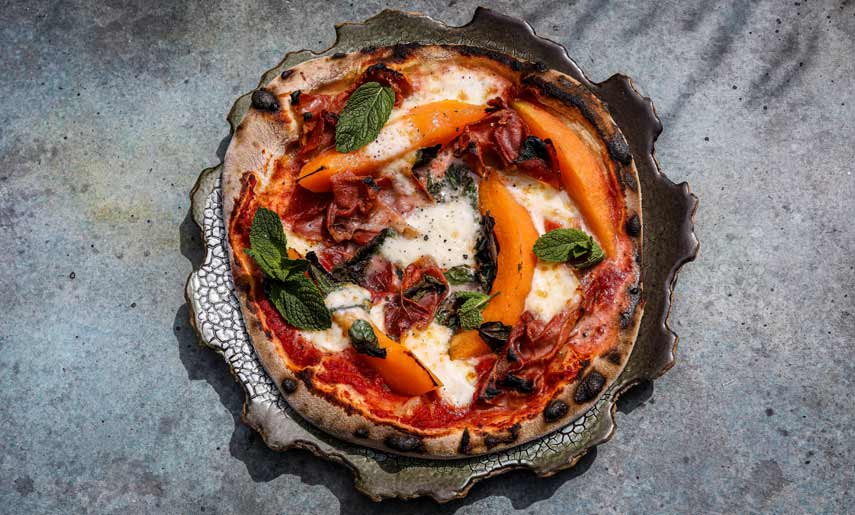 Melon and Air-dried Ham Pizza Pizza!
This recipe translates well from a favourite salad into a delicious pizza topping. The sweet melon works wonderfully with the salty charcuterie and the creamy mozzarella weaves it all together. Try finishing with a drizzle of mint oil and some cracked black pepper.
Method:
Preheat your pizza oven to 350˚C. Roll out your pizza dough and spread with a ladle of tomato sauce.
Next arrange the melon slices, ham and cheese on the pizza along with 5-6 torn mint leaves.
Bake in the oven for 3 mins, turning regularly for an even crust.
This pizza was baked on the Fontana Maestro 60 Gas Fuelled Pizza Oven. For more information and prices, click here.
Ingredients:
Serves 2
Ingredients
Pizza dough
2 tbsp tomato sauce
75g torn mozzarella
4 slices of melon
6-8 mint leaves
4 slices of parma ham