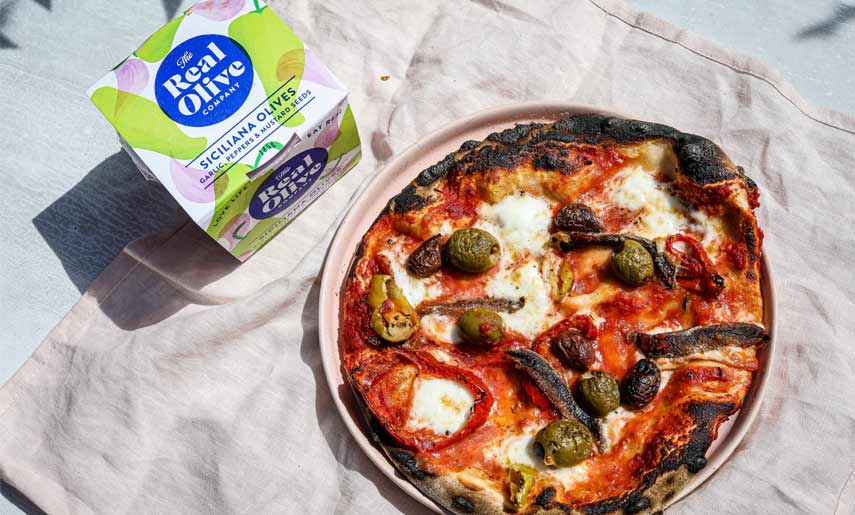 Sicilliana Olive and Anchovy Pizza Pizza!
For me the combination of sweet, briny olives with salty anchovies is rustic delight. The intense pops of flavour in each mouthful rise and fall with milky melted mozzarella and a rich spiced tomato sauce. It's a moorish pizza that leaves you guessing with each bite.
Method
Preheat your pizza oven to 350˚C. Roll out your pizza dough and spread with a ladle of spicy tomato sauce. Then spread out a good handful of olives and peppers.
Arrange anchovy fillets in the spaces and finally dot around your torn mozzarella.
Bake in the preheated oven for 3 mins turning regularly. Drizzle with chilli oil before serving.
This pizza was baked on the Fontana Maestro 60 Gas Fuelled Pizza Oven. For more information and prices, click here.
Ingredients:
Serves 2
Ingredients
For the toppings
Handful of Siciliana olives and peppers
4-5 anchovy fillets
2 tbsp spicy tomato sauce
75g torn mozzarella
Chilli oil [optional]