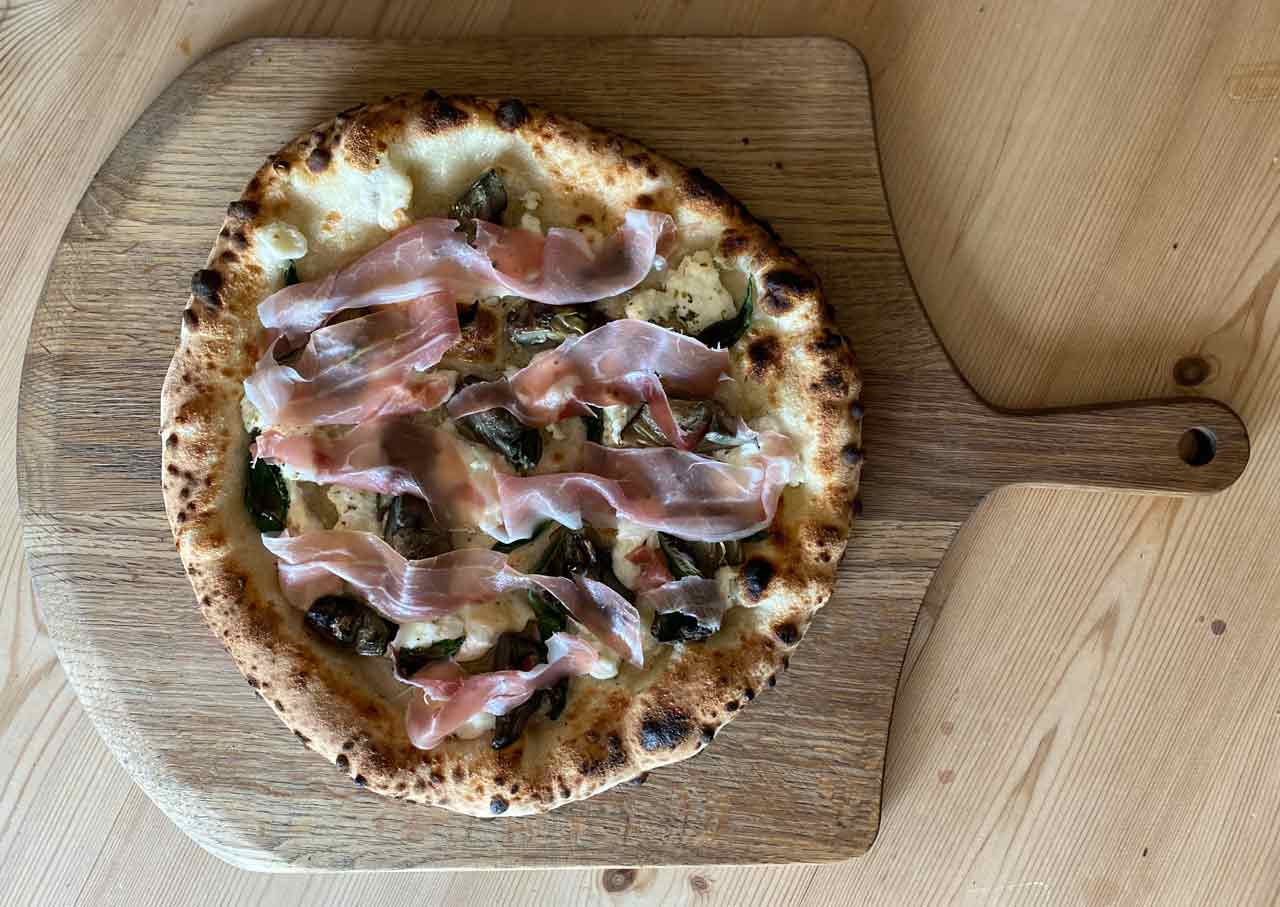 This is a cracking white pizza recipe. Salty prosciutto ham, char-grilled artichoke hearts and oozing smoked burrata. Delicious!
Sometimes simplicity works so well, why complicate ingredients?! Delicious prosciutto, artichokes and mouth-watering smoked burrata – it's a pizza that's hard to beat!
Pizza dough
This recipe uses Associazione Verace Pizza Napoletana recipe which can be found here.
 Method
Stretch the pizza dough over plenty of semolina and drizzle with a little olive oil.
Spread the artichokes over the pizza base, rip up the smoked burrata.
Pour a little basil oil over the top of the pizza and sprinkle with oregano.
Bake in your pizza oven at 500 degrees C for around 90 seconds, turning frequently.
Top with layers of salty prosciutto.
This pizza was baked using the Alfa Forni 5 Minuti. For more information and prices, click here.
Ingredients
Prosciutto
Artichoke hearts (char-grilled from a jar!)
Smoked burrata
Basil oil
Oregano
Pizza base
Associazione Verace Pizza Napoletana recipe