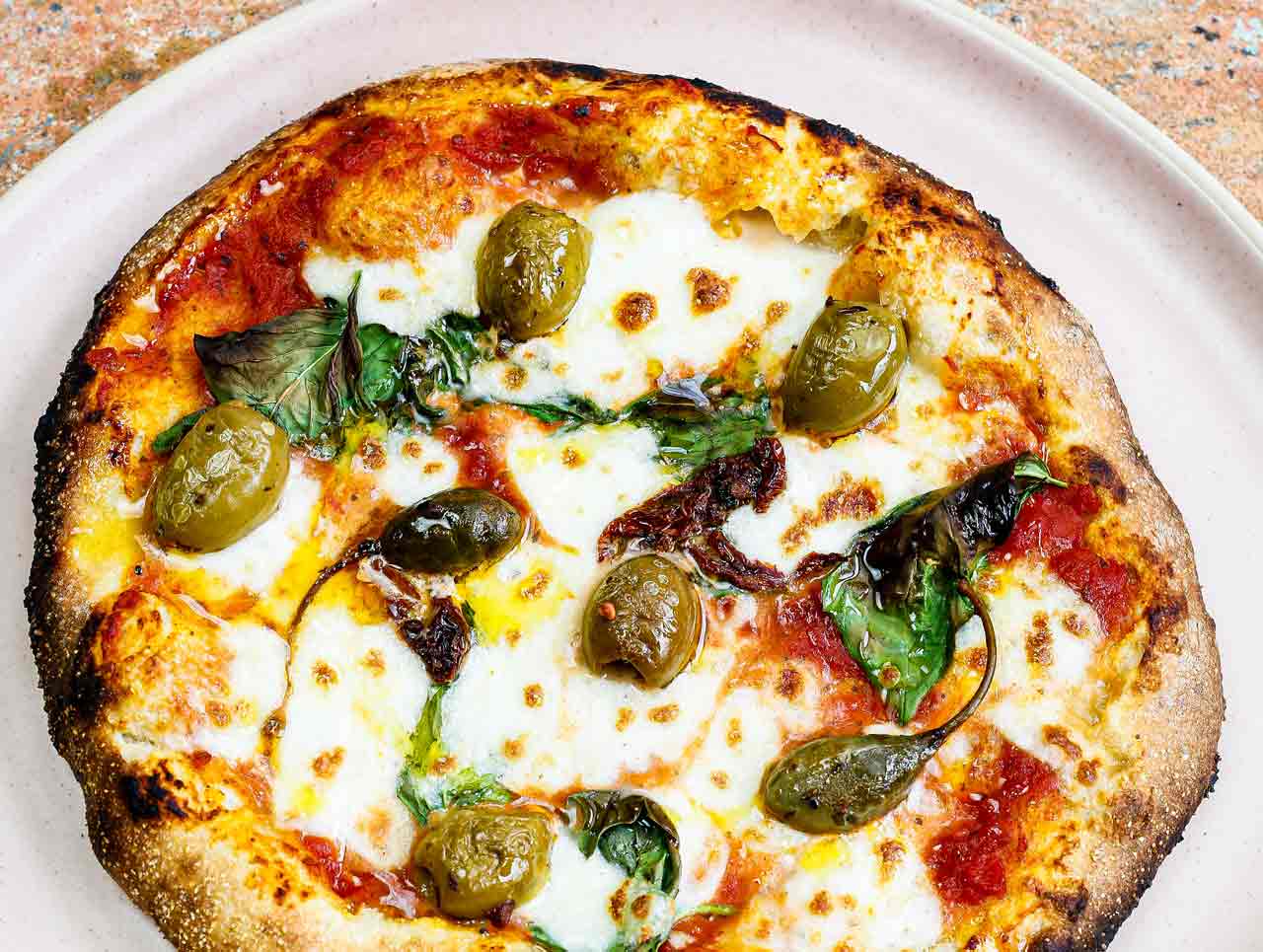 An amazing olive and caper-inspired pizza recipe!
On this pizza the humble olive provides a fresh, grassy seasoning that cuts through the rich melted cheese with ease. A couple of caper berries added to the top bring a mineral brightness to the classic tomato sauce. It's a quintessentially Mediterranean flavour balanced by the charred crust and smokey aroma from a wood fired pizza oven.
Pizza dough
This recipe uses Associazione Verace Pizza Napoletana recipe which can be found here.
Method
In a cast iron skillet melt your butter and sauté your mushroom, black garlic, rosemary and oregano in your pizza oven for 2-3 minutes.
Then top your pizza base with diced Camembert, torn mozzarella and the cooked mushrooms.
Bake in your pizza oven at 500 degrees C for around 90 seconds, turning frequently.
Serve with a generous drizzle of truffle oil.
This pizza was baked using the Alfa Forni 5 Minuti. For more information and prices, click here.
Ingredients
50g Mozzarella
2 tbsp tomato sauce
4-6 large green olives
2 caper berries or 1 tsp capers
4 basil leaves
1 tbsp Chilli oil
Pizza base
Associazione Verace Pizza Napoletana recipe