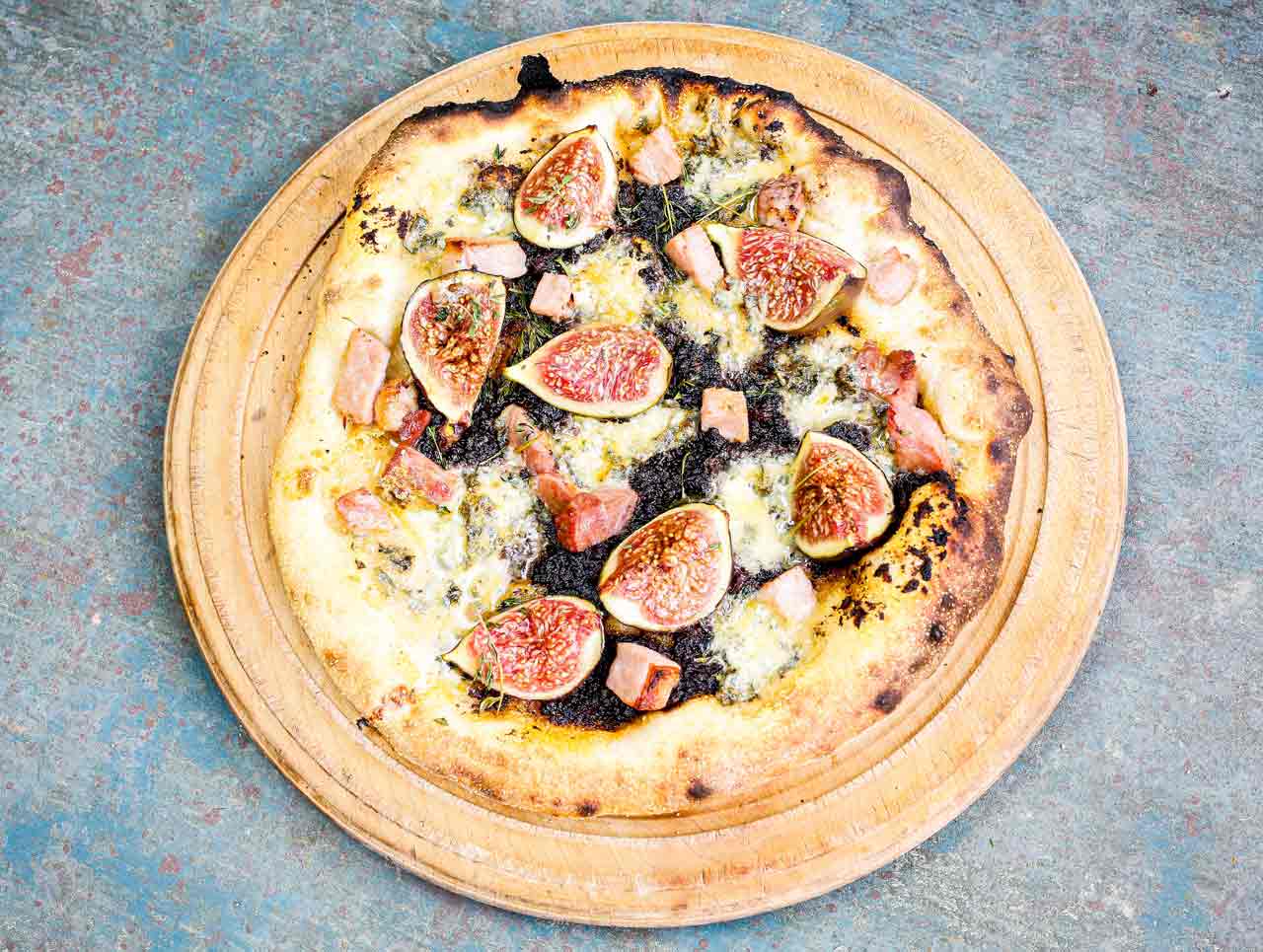 An amazing fig and Cornish blue cheese inspired pizza recipe!
This recipe uses a black olive tapenade instead of a classic tomato or white sauce and roasted ham. Serve with a rocket and walnut salad and balsamic glaze.
Pizza dough
This recipe uses Associazione Verace Pizza Napoletana recipe which can be found here.
Method
Preheat your pizza oven to 450˚C and then move the fire to one side.
Flour your peel with polenta and throw your pizza dough into a large circle approximately 30cm in diameter. Lay carefully onto the floured peel.
Top the dough with a couple of spoons of tapenade dotted around the dough and fill in the gaps with crumbled blue cheese, figs and ham. Finish with fresh thyme.
Bake for 3 mins and then turn the pizza around. Bake for a further 2-3 minutes until the base is crispy and the cheese melts. Finish with a drizzle of chilli oil.
This pizza was baked using the Alfa Forni 5 Minuti. For more information and prices, click here.
Ingredients
50g Cornish Blue Cheese
2 tbsp black olive tapenade
2 figs, sliced into segments
2 tbsp diced ham
3 sprigs of thyme
Pizza base
Associazione Verace Pizza Napoletana recipe