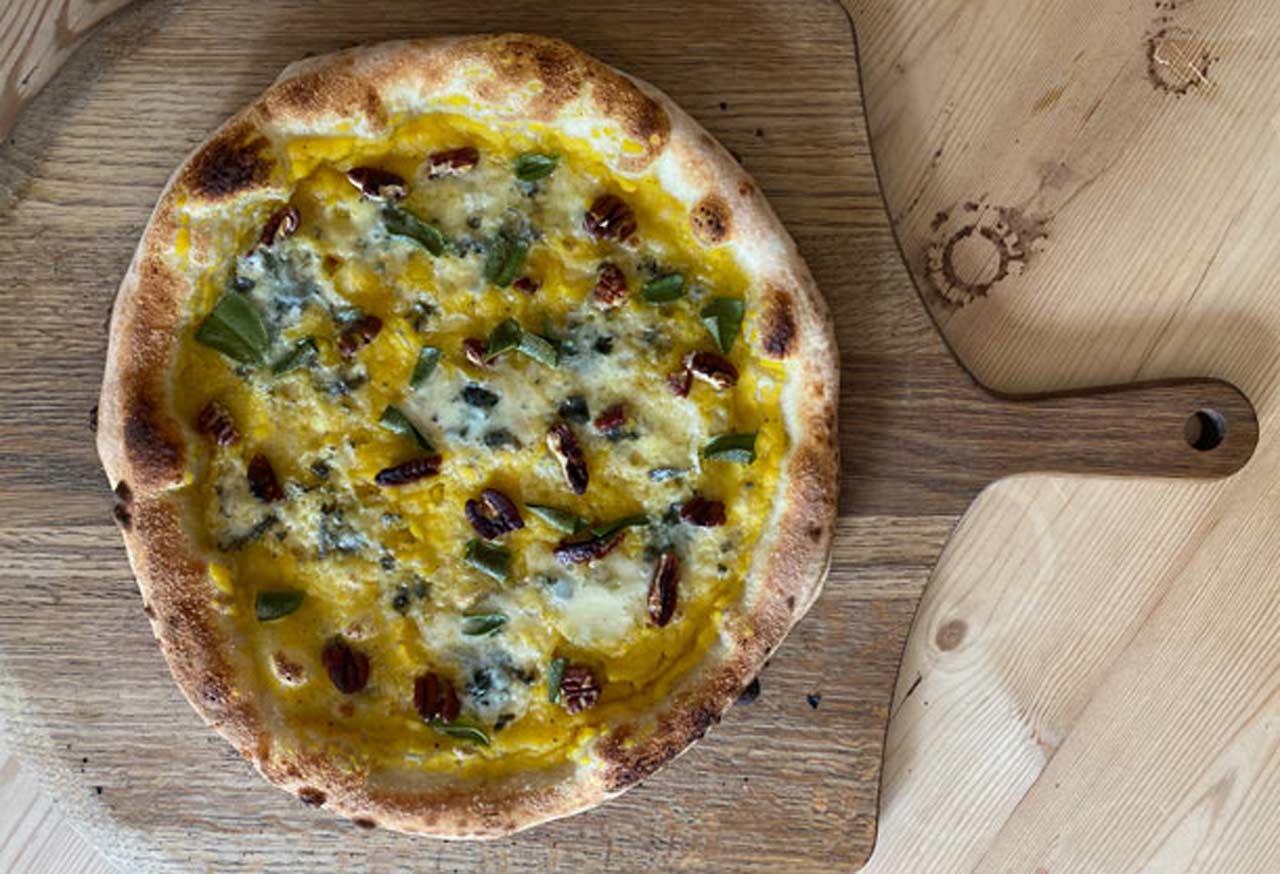 This Halloween inspired topping is a real hit. Deliciously seasoned pureed pumpkin with Roquefort cheese, sage and crunchy pecan nuts.
This autumnal recipe is delicious and the perfect pizza to celebrate Halloween night! No scary ingredients, just simple, flavour packed toppings that work well together.
Pizza dough
This recipe uses Associazione Verace Pizza Napoletana recipe which can be found here.
Method
Cut a whole pumpkin in half and remove the seeds and fibrous centre, sprinkle with olive oil and lots of salt and pepper. Place flesh down on baking paper on a roasting tray, prick the outer layer of the pumpkin and roast in an oven at 160 degrees C for 50 mins. Once cooked, remove the outer layer and blitz in a processor into a soupy consistency.
Stretch the pizza dough over plenty of semolina.
Spoon the pureed pumpkin puree over the pizza base.
Add clumps of Roquefort cheese, torn sage leaves and pecan nuts.
Pour a little basil oil over the top of the pizza.
Bake in your pizza oven at 500 degrees C for around 90 seconds, turning frequently.
This pizza was baked using the Alfa Forni 5 Minuti. For more information and prices, click here.
Ingredients
Pumpkin
Roquefort cheese
Sage
Pecan nuts
Basil oil
Olive oil
Pizza base
Associazione Verace Pizza Napoletana recipe