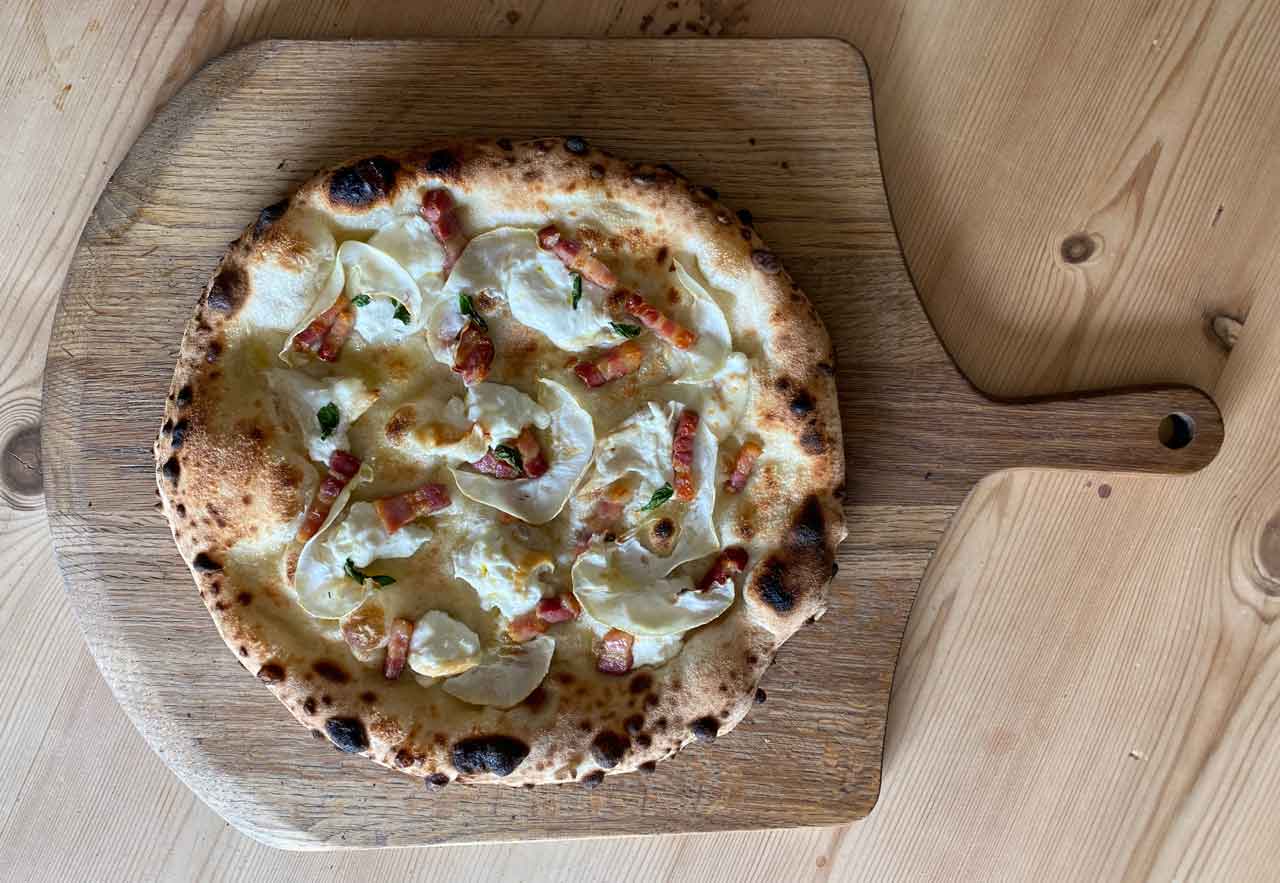 This white pizza follows the autumnal theme with thinly sliced celeriac, smoked pancetta and smokey, oozy burrata.
This recipe is delicious and the earthy texture of the sliced celeriac paired with the smokey pancetta and burrata works a treat. One of our favourites!
Pizza dough
This recipe uses Associazione Verace Pizza Napoletana recipe which can be found here.
Method
Remove the outer layer of the celeriac and thinly slice the root with a mandolin.
Stretch the pizza dough over plenty of semolina.
Drizzle a little olive oil over the base of the dough and layer with celeriac, smoked pancetta and torn pieces of smoked burrata.
Pour a little basil oil over the top of the pizza.
Sprinkle with dried oregano.
Bake in your pizza oven at 500 degrees C for around 90 seconds, turning frequently.
This pizza was baked using the Alfa Forni 5 Minuti. For more information and prices, click here.
Ingredients
Celeriac
Smoked pancetta
Smoked burrata
Basil oil
Oregano
Pizza base
Associazione Verace Pizza Napoletana recipe