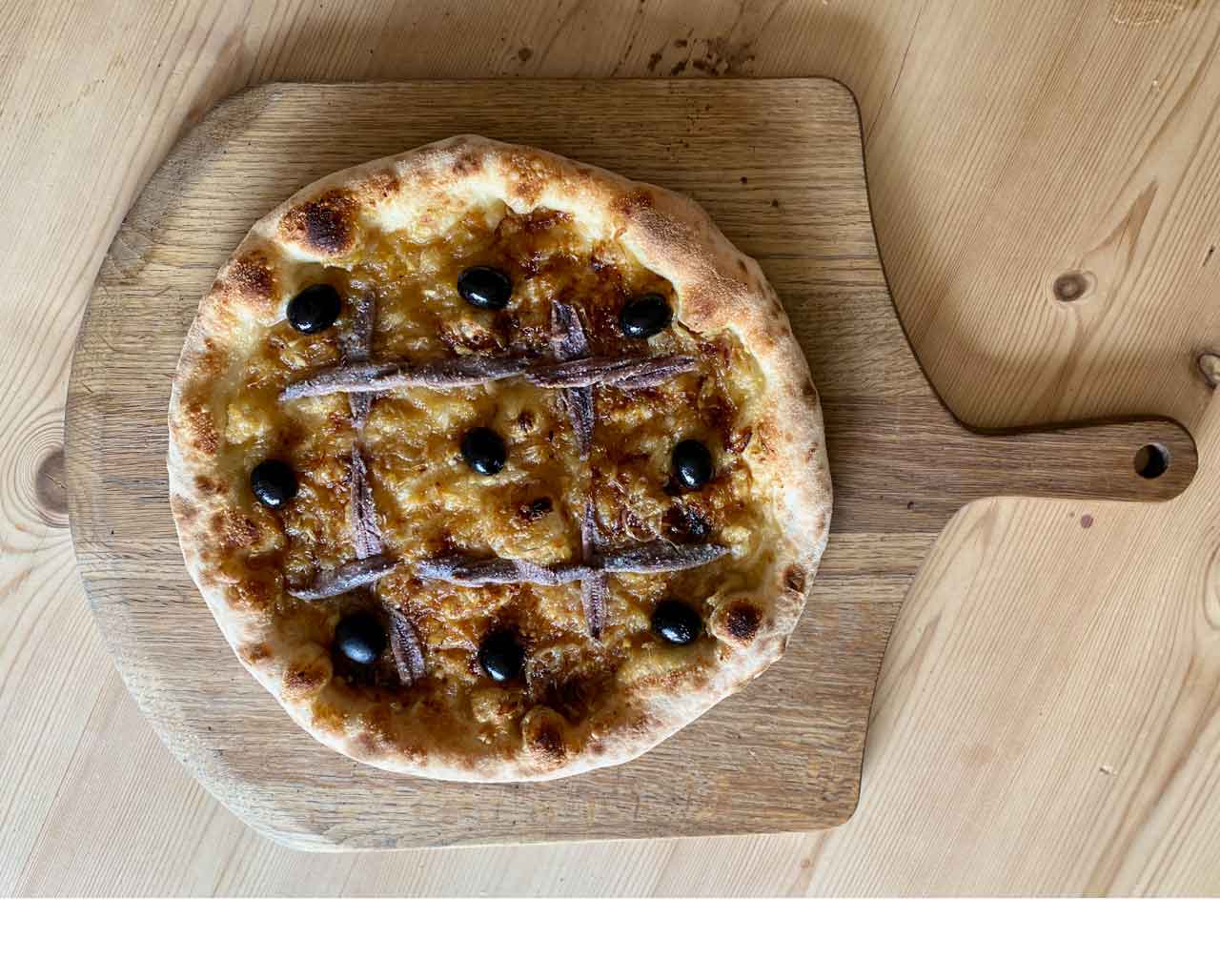 Anchovies, onion confit, garlic and luscious black olives – what's not to love about this classic dish!
Pissaladière is a culinary specialty originating from Liguria but also typical across southeastern France. This is our interpretation of this classic dish using a Neapolitan pizza base.
Pizza dough
This recipe uses Associazione Verace Pizza Napoletana recipe which can be found here.
Method
Slice around 10 banana shallot onions (enough for 1 pizza) with a mandolin and slowly cook in butter and olive oil until soft and brown – it should resemble an onion confit. Part way through cooking, add 3 sliced garlic cloves.
Stretch the pizza dough over plenty of semolina.
Spread the onion confit over the base of the pizza and layer the anchovies in a criss-cross design. Add black olives to the centre of each 'square'.
Pour a little basil oil over the top of the pizza.
Sprinkle with dried oregano.
Bake in your pizza oven at 500 degrees C for around 90 seconds, turning frequently.
This pizza was baked using the Alfa Forni 5 Minuti. For more information and prices, click here.
Ingredients
Shallots
Garlic
Anchovies
Black olives
Basil oil
Oregano
Pizza base
Associazione Verace Pizza Napoletana recipe