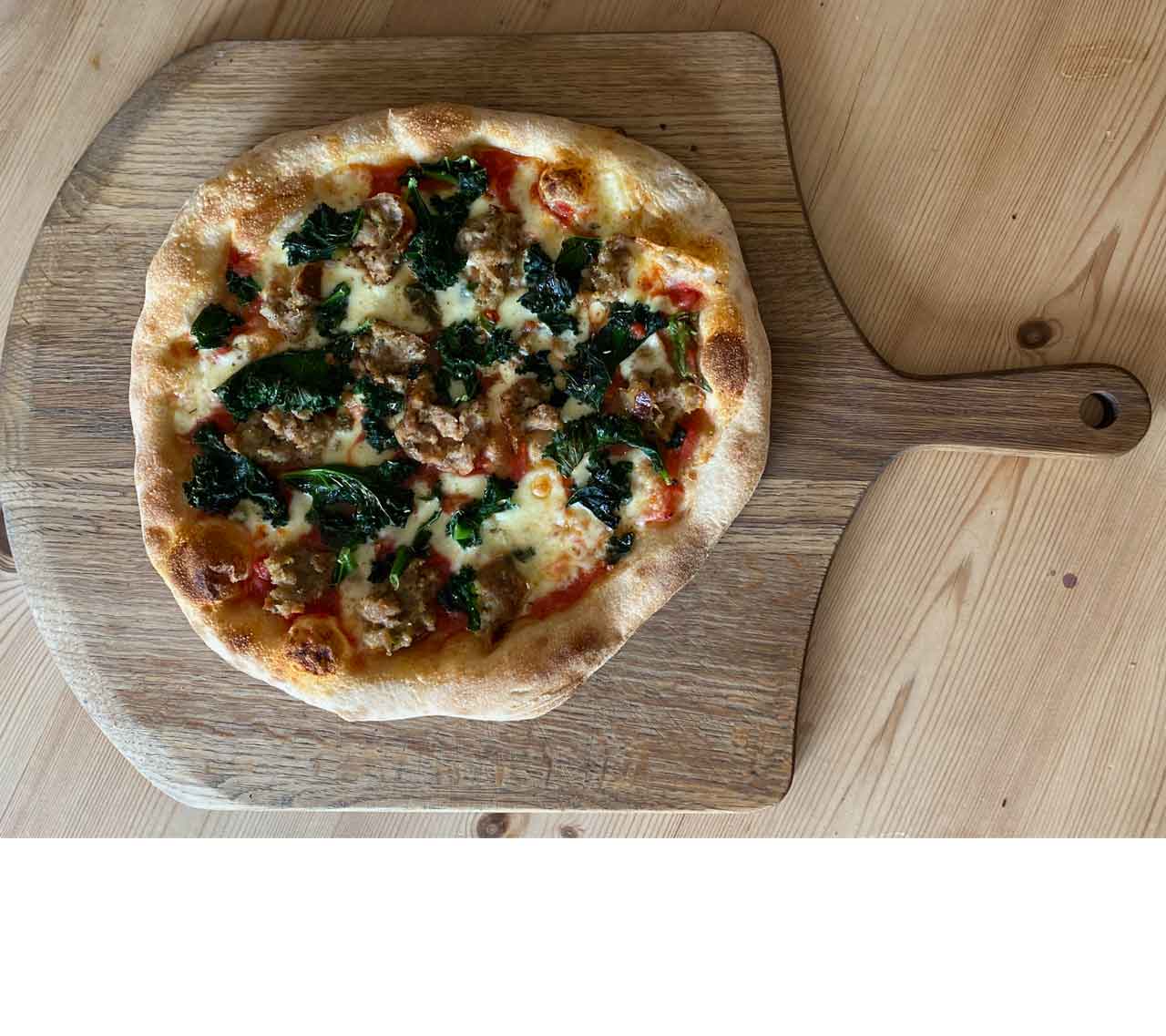 You can't go wrong with an Italian sausage pizza, topped with crispy Kale, marinara and chilli oil. Magnificent!
This pizza is mouth-wateringly good! It's hearty, super-tasty and brings together autumn-inspired ingredients suitable for a delicious supper. What's not to love?!
Pizza dough
This recipe uses Associazione Verace Pizza Napoletana recipe which can be found here.
Method
Cook the Italian sausages in an oven at 180 degrees C for around 15 mins or until cooked through.
Blanch the kale in hot water for a minute, drain and sprinkle with olive oil.
Make a batch of tomato sauce – try our recipe here.
Stretch the pizza dough over plenty of semolina and drizzle with a little olive oil
Cover the pizza with marinara sauce. Add chunks of Italian sausage, kale and mozzarella.
Pour a little chilli oil over the top of the pizza.
Bake in your pizza oven at 500 degrees C for around 90 seconds, turning frequently.
This pizza was baked using the Alfa Forni 5 Minuti. For more information and prices, click here.
Ingredients
Italian sausages
Marinara sauce
Kale
Mozzarella
Chilli oil
Oregano
Pizza base
Associazione Verace Pizza Napoletana recipe