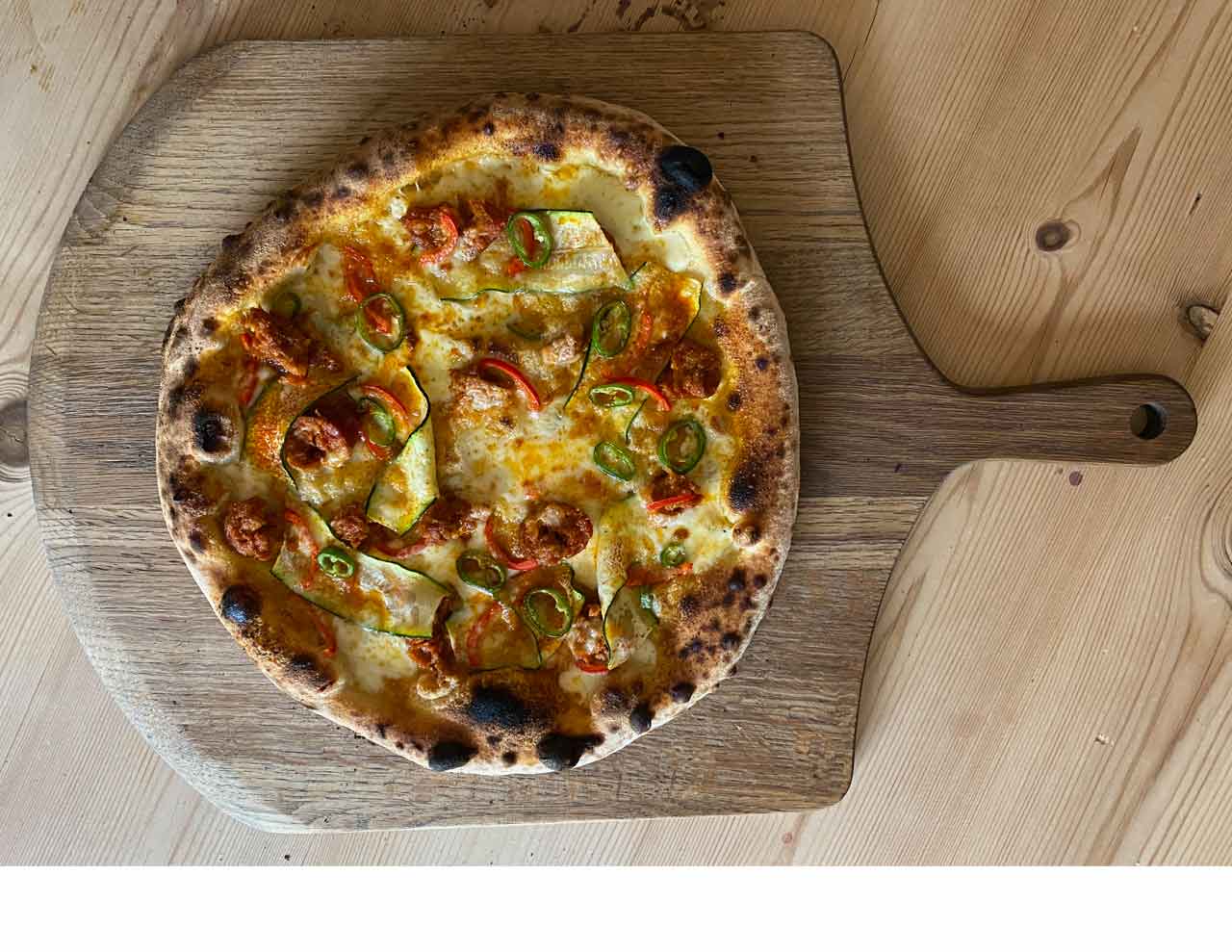 This white pizza packs a punch with smokey chorizo, paprika and red chilli. The courgette adds freshness with a nice twang from the Manchego cheese.
This is a delicious pizza with amazing smokey hints of flavour from the smoked paprika and chorizo. The courgette ribbons add a fresh textural crunch and the manchego subtly combines all flavours together. Go as hot as you like with the red chilli!
Pizza dough
This recipe uses Associazione Verace Pizza Napoletana recipe which can be found here.
Method
Stretch the pizza dough over plenty of semolina and drizzle with a little olive oil.
Add chunks of chorizo, slices of manchego, courgette ribbons, red chilli and smoked paprika to taste.
Pour a little basil oil over the top of the pizza.
Sprinkle with dried oregano.
Bake in your pizza oven at 500 degrees C for around 90 seconds, turning frequently.
This pizza was baked using the Alfa Forni 5 Minuti. For more information and prices, click here.
Ingredients
Courgette
Chorizo
Manchego cheese
Smoked paprika
Red chilli
Basil oil
Oregano
Pizza base
Associazione Verace Pizza Napoletana recipe