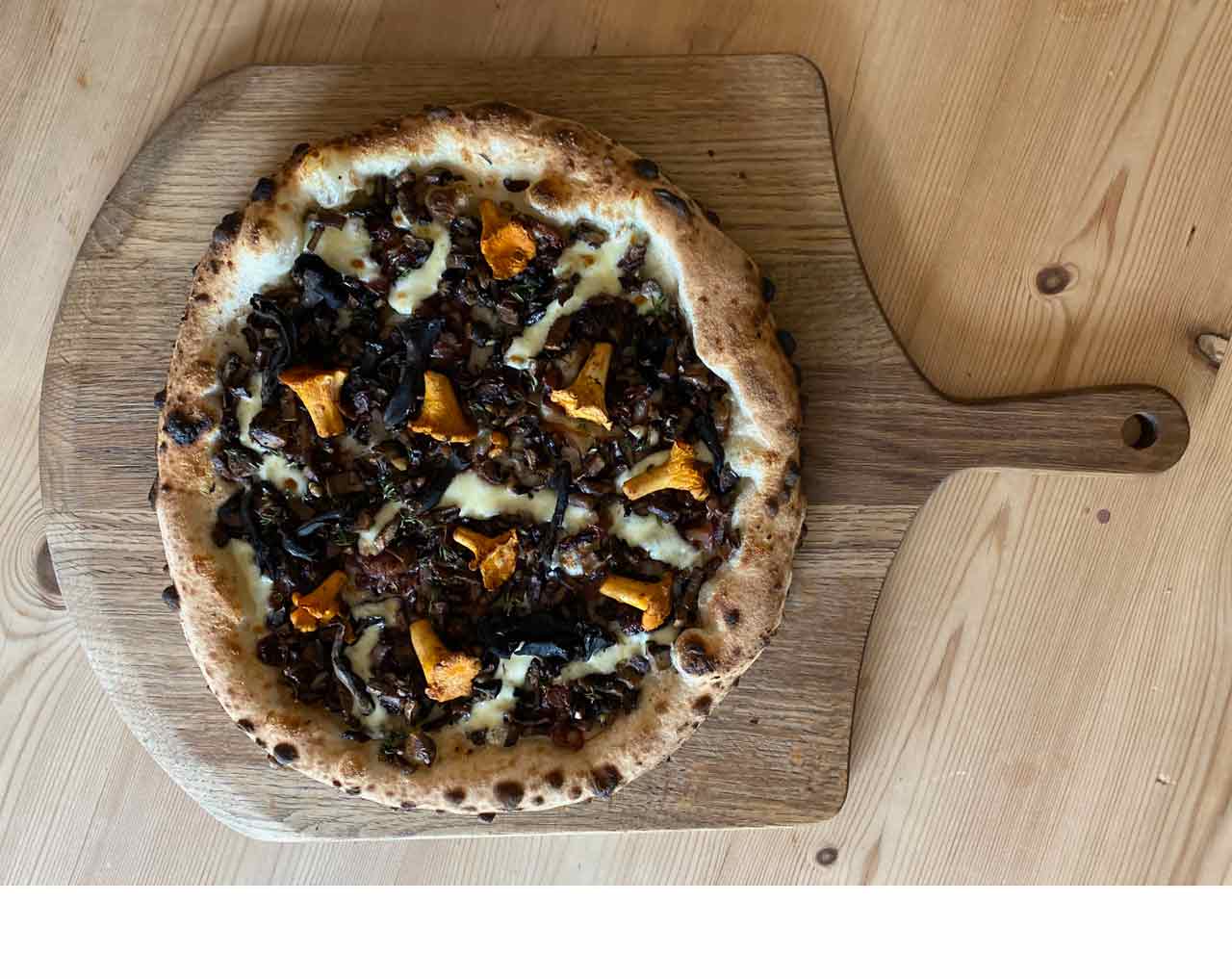 This is a gem. Chestnut, Trompette de la Mort, Girolle mushrooms and truffle dust make for an amazing earthy, meaty pizza. And for pure decadence, add truffle dust or the real thing if available!
Another white pizza with a trio of delicious, earthy mushrooms. This amazing autumnal recipe will substitute any meat-feast lover's pizza – it's rich, dark and simply perfect, particularly topped with truffles, truffle dust or truffle oil. For this recipe we used truffle dust sourced from our parter TruffleHunter.
Pizza dough
This recipe uses Associazione Verace Pizza Napoletana recipe which can be found here.
Method
Chop around 10 chestnut mushrooms into small pieces, fry in butter and olive oil until soft. Add thyme and chopped garlic part-way through.
Stretch the pizza dough over plenty of semolina and drizzle with a little olive oil
Cover the pizza with mushroom confit and add Trompette de la Mort, Girolle mushrooms and mozzarella.
Pour a little basil oil over the top of the pizza.
Bake in your pizza oven at 500 degrees C for around 90 seconds, turning frequently.
Sprinkle with lots of truffle dust!
This pizza was baked using the Alfa Forni 5 Minuti. For more information and prices, click here.
Ingredients
Chestnut, Trompette de la Mort, Girolle mushrooms
Garlic
Mozzarella
Thyme
Truffle dust
Basil oil
Pizza base
Associazione Verace Pizza Napoletana recipe