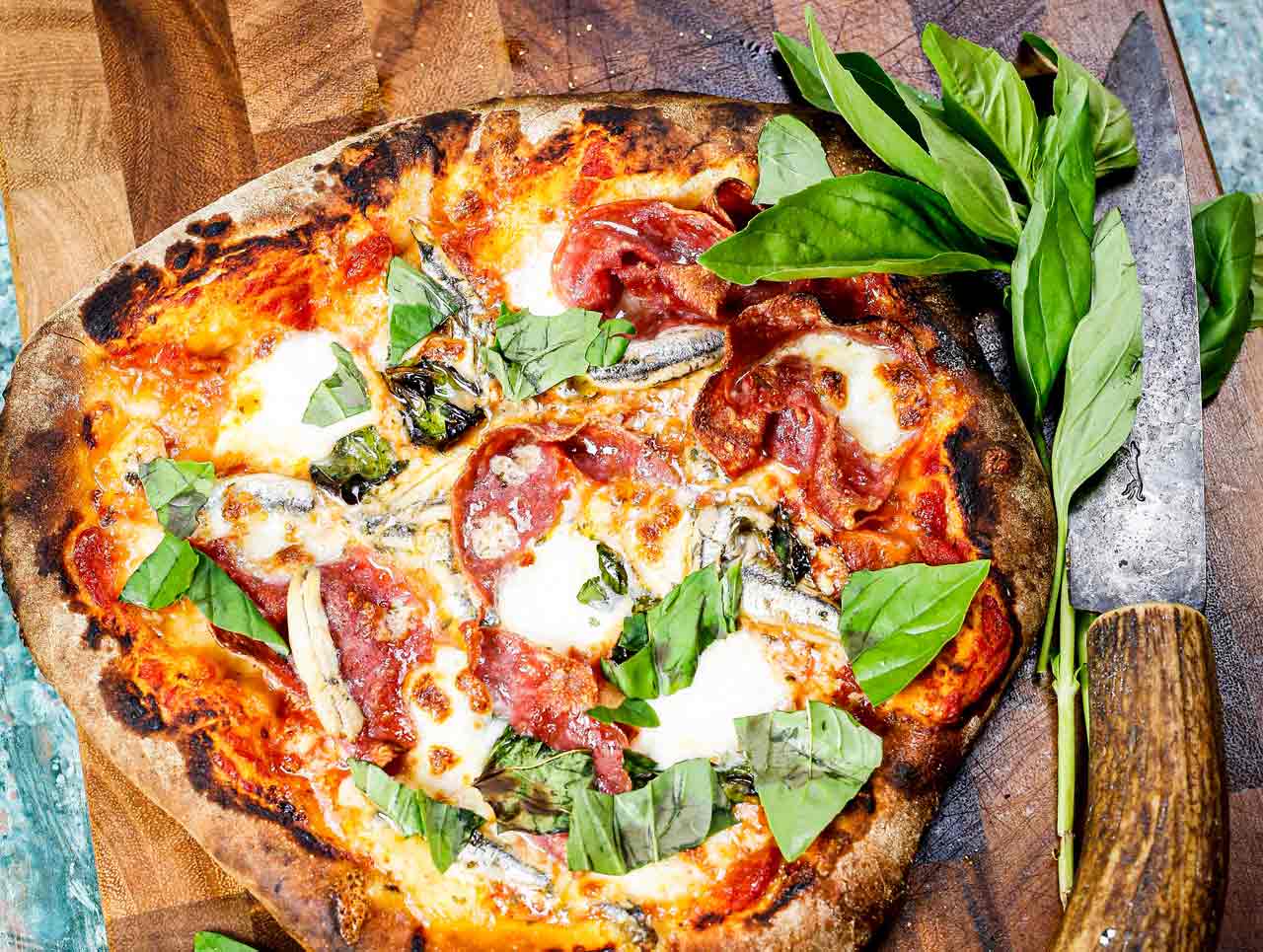 An amazing anchovy fillet paired with Cornish charcuterie pizza recipe!
I love anchovy fillets paired with Cornish charcuterie for a double umami hit. This pizza is super simple but extremely satisfying. Local charcuterie may be slightly more expensive, but you don't need much for a real explosion of flavour on your pizza.
Pizza dough
This recipe uses Associazione Verace Pizza Napoletana recipe which can be found here.
Method
Preheat your pizza oven to 450˚C and then move the fire to one side.
Flour your peel with polenta and throw your pizza dough into a large circle approximately 30cm in diameter. Lay carefully onto the floured peel.
Top the dough with a couple of spoons of tomato sauce. Then top your pizza with a generous portion of salami, anchovies and mozzarella.
Bake for 3 mins and then turn the pizza around. Bake for a further 2-3 minutes until the base is crispy and the cheese melts. Finish plenty of torn basil leaves.
This pizza was baked using the Alfa Forni 5 Minuti. For more information and prices, click here.
Ingredients
50g Mozzarella
6 Slices of salami
6 fresh anchovy fillets
2 tbsp tomato sauce
4-6 leaves of basil, torn
Pinch of cracked black pepper
Pizza base
Associazione Verace Pizza Napoletana recipe