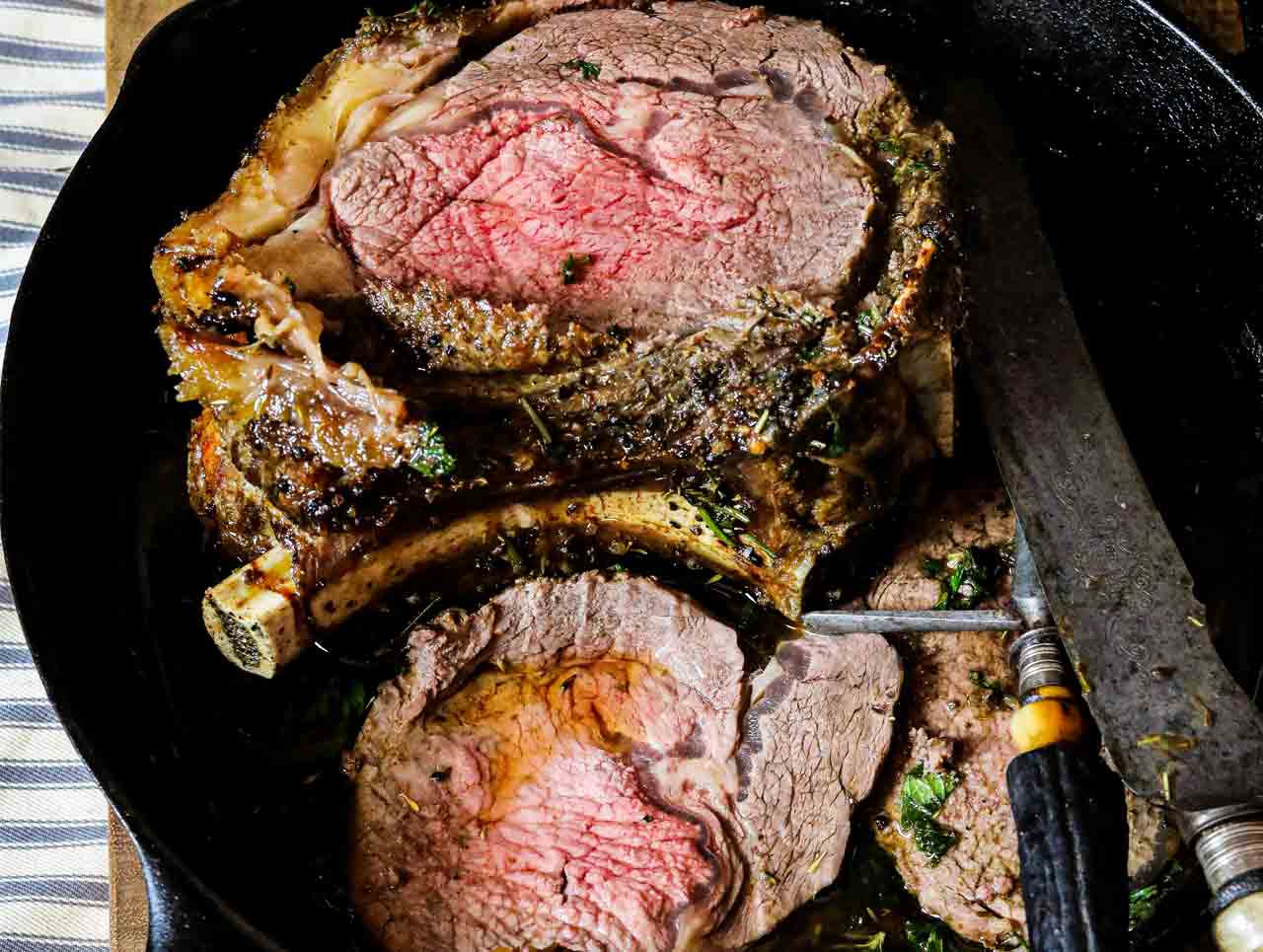 A magnificent joint to roast in a pizza oven – rib of beef!
This beef is dangerously tasty. It's peppered with rich umami flavour and wood-fired aroma. The silken truffle butter keeps the joint moist and succulent. Herby undertones provide an aromatic finish. After resting serve warm for a winter show-stopper enjoyed with roasted root vegetables.
Method
Remove your rib from the fridge to chambre for 1-2 hours before cooking and whilst you preheat your pizza oven. Rub the meat with oil, salt and pepper.
Wait for the oven to reach 300˚C and then place a cast iron skillet into your hot pizza oven to preheat for 5 mins. St=ear the beef rib on for 10 mins on each side and then open the door so that you can remove your coals from the oven allowing it to cool to 200˚C.
Roast your beef for 45-50 mins and check the internal temperature of the meat with a probe. It should be 50˚C for medium rare.
Baste with the butter during cooking and cover in the rich herb and truffle sauce whilst it rests.
After resting for 30 mins carve and serve with roasted root vegetables.
This joint was roasted in the Alfa Forni 5 Minuti. For more information and prices, click here.
Ingredients
1.5-2 kg beef rib
3 crushed garlic cloves
1 sprig of rosemary
1 tbsp olive oil
1 tsp cracked green peppercorns
1/2 tsp cracked black peppercorns
1 tsp sea salt
For the basting butter:
100g butter
1 tbsp chopped curly parsley
1 tbsp marjoram or fresh oregano
2 tsp black truffle sauce
1 tsp shopped rosemary