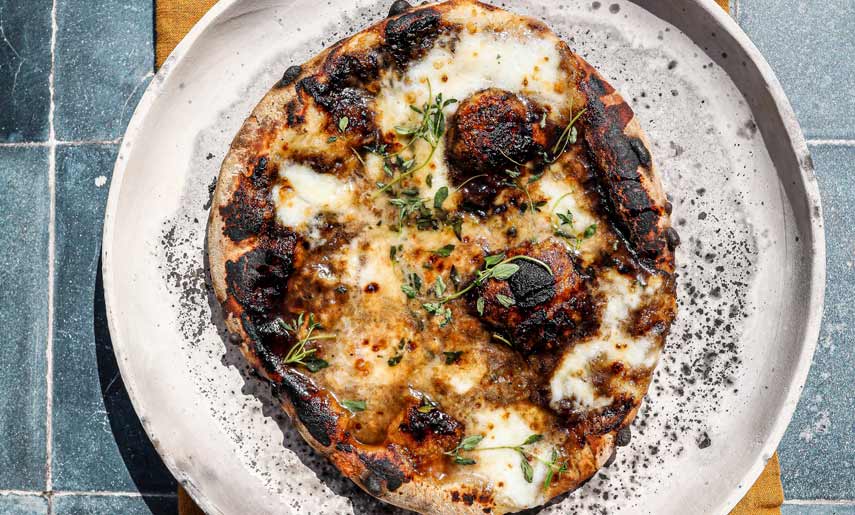 Black Garlic and Mozzarella Pizza!
Black garlic pizza- this umami powerhouse of a pizza has a balsamic sweet undertone. The creamy Laverstoke mozzarella combined with fresh thyme is Provençal magic. Finish with a drizzle of chilli honey for a satisfying tastebud-tingling twist.
Method
Prepare your pizza dough and shape. Then place on a lightly floured peel. Spread with a thin layer of black garlic paste and top with torn mozzarella. Finish by stripping fresh thyme of the sprigs and bake for 3-4 mins turning regularly.
Once baked and golden drizzle with chilli infused honey.
This pizza was baked on the Alfa Forni 5 Minuti. For more information and prices, click here.
Ingredients:
Serves 2
Ingredients
Pizza dough
2 tsp of Original Black Garlic Paste
50-75g of Laverstoke Mozzarella, torn
4-6 sprigs of thyme
1 tsp chilli infused honey to finish